La Sera is the project of Katy Goodman (ex Vivian Girls) and Todd Wisenbaker (Ryan Adams' 1989). They live in Los Angeles, CA. They have released 4 albums. They have 2 cats and a dog. Follow them on twitter/instagram: @iamkatygoodman & @totally_tod.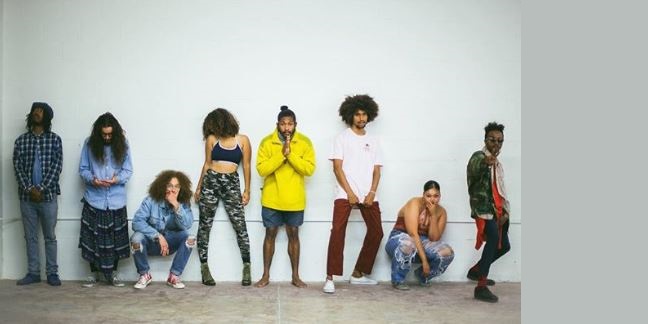 Ubiquitous Love Tribe is a collective of artists and change-makers striving through creative expression to spread and indulge an appreciation of unique subjective perspective, as well as to proliferate love, sincerity, compassion, and sustainability. Founded in Santa Monica in 2013, ULT has now performed in Japan, New York, and Portland, as well as in over 200 concerts in the greater Los Angeles area. As Coastalong veterans, they are excited to return for our 5th consecutive year to share love and light with the UCLA community.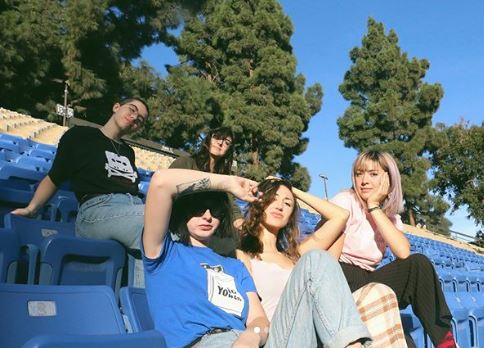 Girl Friday is a genre-confused band made up of Virginia Pettis, Natalie Morace, Sierra Scott, Vera Ellen, and Libby Hsieh. They are heavily influenced by the Scum Manifesto, socialist propaganda, pro-womxn rallies, The Breeders, witchcraft, mall goths, and surf rock of the '70s. If you look into a dirty mirror and say "bitch rising" 3 times fast, they might just appear alongside you... but they will not leave, and you will be haunted.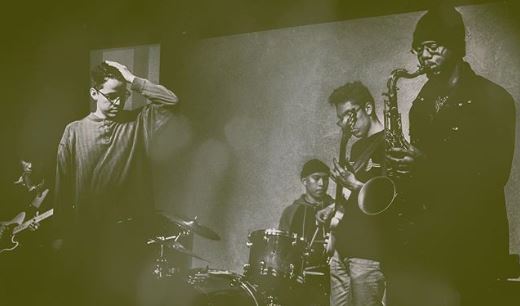 Apollo Bebop is a Santa Ana-based jazz/hip-hop quintet formed in 2015. Building off the likes of John Coltrane and A Tribe Called Quest, Apollo Bebop is redefining and innovating hip hop as it's known today through their authenticity and blending of genres. Since their formation, the group has headlined numerous shows throughout Los Angeles and Orange County, winning OC Weekly's "Best New Band" and garnering an impressive local following with their powerful and energetic live performances. Apollo Bebop is composed of Brian to Earth (MC), DeAndre Grover (Tenor Saxophone), Christopher Trimmer (Guitar/Bass), Dominick Cruz (Guitar/Bass), and Donovan Cruz (Drums). Their debut studio album, Still Learnin', was released on February 9th, 2018 via all major music streaming outlets.
Good Luck Club is the loud, angry child of part-time moms Guillan Leonardo and Virginia Pettis. Yelling and banging their way thru the city, their music aims to make you dance, mosh, and maybe have an out-of-body experience that leaves you confused but oddly satisfied. They are your new punk band crush.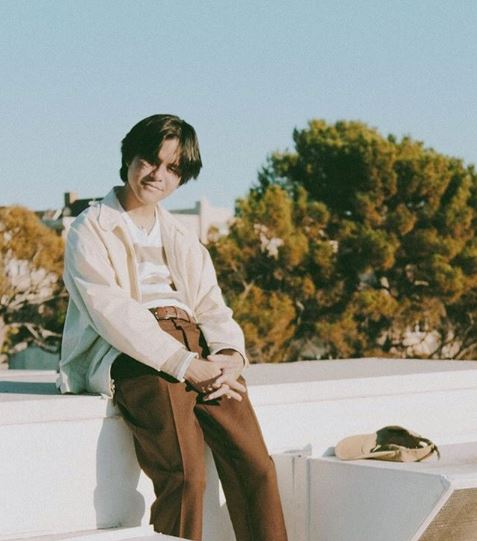 Christian Besa Wright aims to navigate the dialectic of identity and belonging through folk storytelling and a penchant for idiosyncratic melody. With influences ranging from Neil Young-esque folk rock, to Duster's slowcore, to DIY bedroom pop contemporaries, Christian and his band, made up of friends and incredible musicians Sebastian Jones (bass) and Jair Hernandez (drums), translate intimate arrangements of songs about dogs and slogs as a three-piece.
Global Soul Collective is melding multi-cultural perspectives by fusing jazz and soul with music from around the world. The Los Angeles-based band's exciting new sound travels from Afro-Cuban to Funk, Hindustani to Trad Jazz, Hawaiian to EDM, and beyond. GSC's unique instrumentation brings a fresh interpretation to music new and old.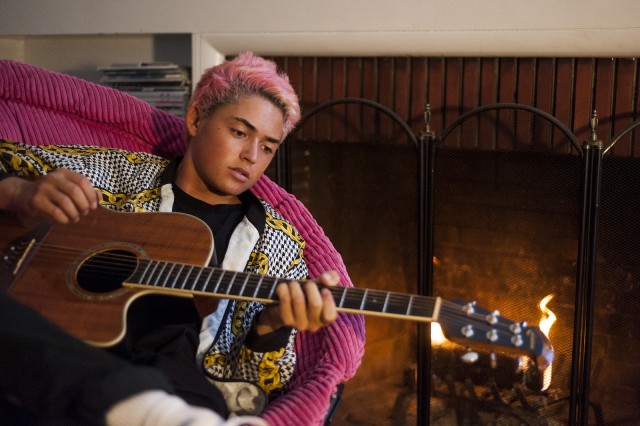 Cole Heramb & The Flame Train
Cole Heramb is the 21 year old artist and conductor of his live band Cole Heramb & The Flame Train. Cole and group deliver to you electrifying, textured sounds featuring blues and jazz style guitar riffs on an energetic rocking musical body. His music is fueled by a dazed romantic's lyrics of love, darkness, change, and beyond.